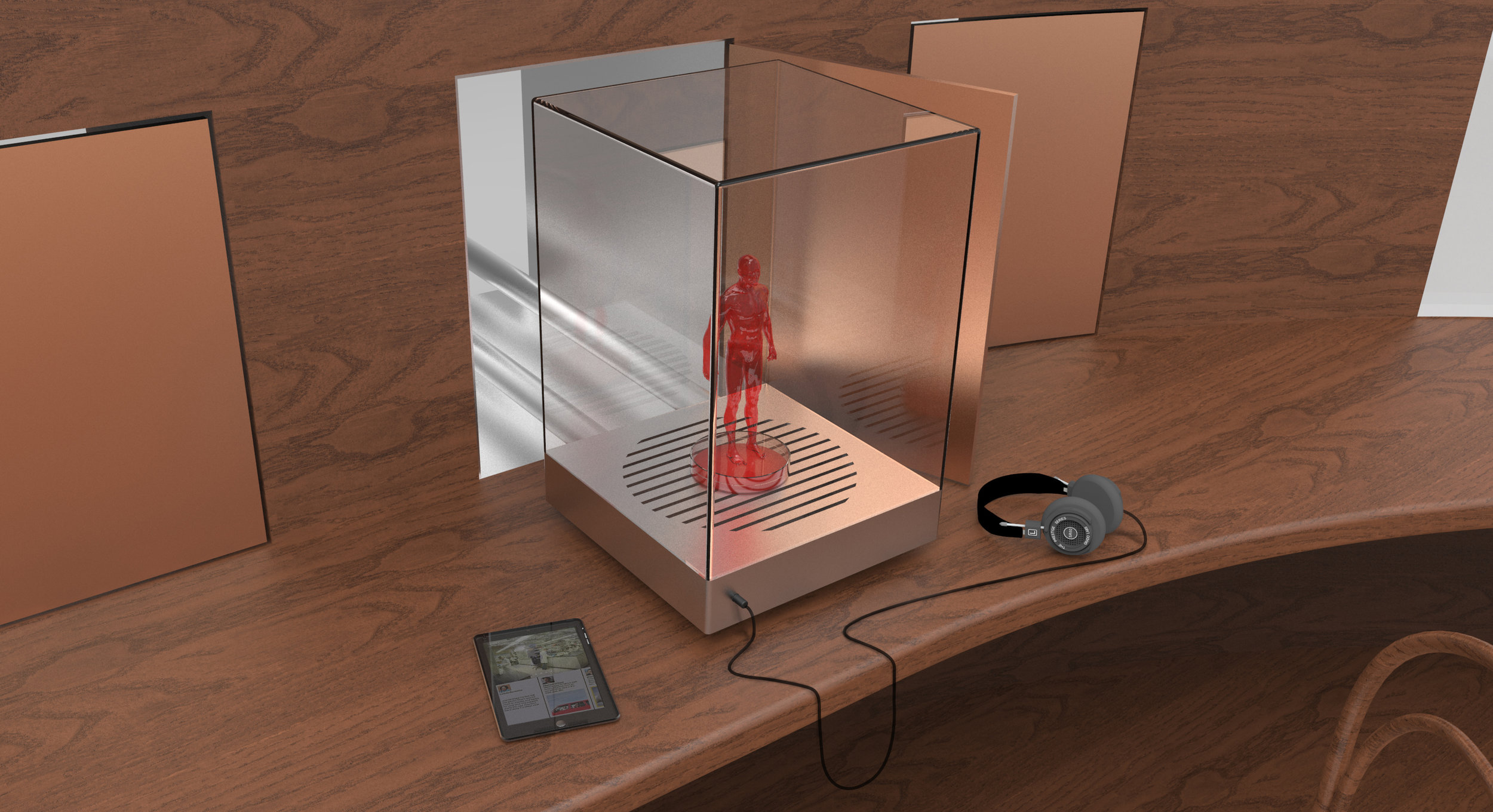 Live Forever
A Speculation about Not Aging
In 1951, a woman from rural Maryland named Henrietta Lacks checked into a hospital at Johns Hopkins with symptoms diagnosed as cervical cancer. Doctors attempted to treat her, and without her consent took tissue samples of her tumor. The cancer cells taken from Henrietta possessed an unusual property. They could grow and divide —live— outside her body indefinitely. Henrietta died in 1951, but her cells, now named HeLa, lived on. In 1954 they were used by Jonas Salk to develop the first polio vaccine, and have been used since in research on cancer, AIDS, and many other diseases.
Live Forever is a way for scientists to immortalize tissue samples on demand.We imagine a space that explicitly acknowledges the complex relationship between the sanctity of a loved one and scientific contribution embodied in these immortal cell-lines.
In a visiting room adjacent to the lab's clean room, a custom 3D printed vessel holds a loved one's genomic and cellular traces. In addition, relatives can control research permissions, while scientists can share their learnings from the cells via recorded oral stories and digital posts. The vitrine slides out from its storage cabinet during a visit. Headphones play audio of the notes from the lab team while the tablet displays those notes for reading.
Team
Scott Paterson - Concept, Design Lead
Reid Williams - Concept
Vinh Pho - Industrial Design
Press
Live Forever is a speculative project, created in response to the topic of aging, for IDEO's annual review publication DesignsOn.